While OffshoreExecutive.com has traditionally been knows for its offshored CEOs and COOs, events in recent years have given us the opportunity to branch out into other areas.
Chief Executive
When sales, except for the telemarketing force, is the only part of the company that's still being done "on shore", it makes a lot of sense to move the principal executives of the company to the same place as the rest of the company: offshore. While a good offshore CEO can save your company a lot of money, the real ROI improvement comes through improved communication with the offshored departments. The CEO service is how OffshoreExecutive.com got founded and even today CEO services compose the bulk of our revenue.
Operations
The benefits of improved communication within the company become even more outspoken with an offshore COO. We cannot stress the importance of having a COO who is familiar with the culture the employees live in; this aspect is crucial in order to leverage the full potential of your employees.
Financial
If your investments are squandered by dot-com generation executives, or if your current company has already offshored everything else and the executives are the costliest remaining department, it is time to offshore your CFO. Once this key member of your executive team has been offshored, it will become next to impossible for the other executives to continue burning through your investment capital at irresponsible rates. A crucial factor to reducing the burn rate is having a CFO whose loyalty is primarily to the investors.
Commercial
The fact that sales in traditional markets are stagnating doesn't mean that company wide sales stop expanding. By placing the top commercial executives offshore they are in situ to take advantage of the expanding economies in the big offshoring destinations, maximising the company's growth despite stagnant traditional markets. Contact us today to find out how OffshoreExecutive.com can help you increase your sales, in spite of the economic crises in the traditional economies. Our commercial executives can help you grow, against the trend.
Government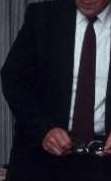 We are currently in negotiation with officials of the major presidential candidates for the offshoring of several high level positions, including secretary of state. After all, who would be more qualified to deal with foreign affairs than an actual foreigner? Mrs. Albright has shown the world that foreign born individuals can take care of foreign affairs just fine; the logical next step is to employ a secretary of state in the region where his/her services will be needed most often. The OffshoreExecutive.com Government Services Office is located in the Middle East, both location and timezone wise the most convenient location to deal with Asia, Europe, Africa, the former Soviet Union and of course the Middle East itself. Negotiations concerning the offshoring of other positions in this growth market are underway.

OffshoreExecutive.com: creating shareholder value through corporate restructuring.

Offshore Executive Inc. Web 2.0 Task Force: